Welcome to Skagen Marathon: Marathon, Half Marathon, "Grenen Rundt", 10km, 5km and a kids run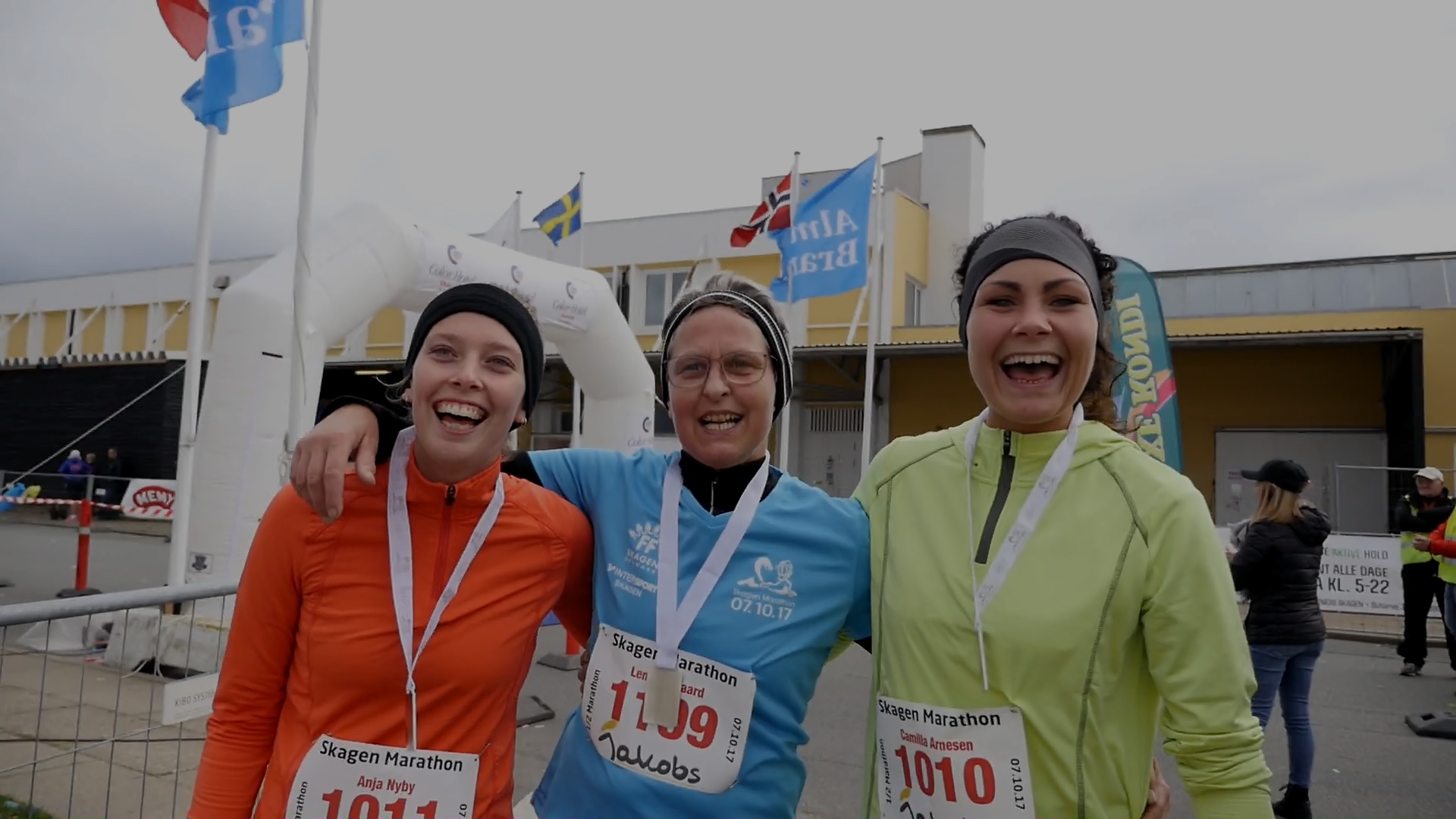 ---
---
Nyhed! Nyt målområde og bedre tidstagning
Vi flytter hele målområdet ned i nærheden af de ikoniske fiskepakhuse, så I bliver præsenteret for endnu mere af det skønne Skagen. Det giver en flot og stemningsfuld ramme om løbet. I 2020 arbejder vi også med et endnu bedre flow på ruten. Derfor forskyder vi løbsstarterne, så vi undgår flaskehalse m.m.
Sportstiming står for tiderne i 2020
Sidste års tekniske problemer gav anledning til at granske vores setup. Derfor har vi i 2020 indgået aftale med Sportstiming, som vil forestå tidstagning og tilmelding i 2020.
Afterparty!
Sjov er for os et nøgleord, og det skal være sjovt at deltage i Skagen Marathon. Derfor inviterer vi til stor fest i målområdet. Jakobs Café lancerer nemlig en kæmpe Oktoberfest på havnen i forlængelse af Skagen Marathon, så der bliver masser at glæde sig til den 3. oktober!
---
Welcome to Skagen Marathon
Saturday October 3th 2020 Denmark's most beautiful race will take place
For the 9th time Skagen Marathon welcomes participants and spectators to Skagen. Come and experience Skagens beautiful nature and scenic routes. Everyone can participate, just pick the route for you - there are several to choose from.
Video from Skagen Marathon